FEATURING AQUATIC™ WHIRLPOOLS


A broad selection with the best Warranty in the business. Starting as low as $700.00.

ACRYLIC TUBS BY AQUATIC & JETTA. AVAILABLE AS GARDEN OR WHIRLPOOL TUBS.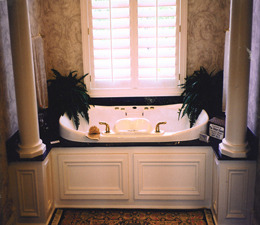 Aquatic "Century 24" Acrylic Whirlpool Tub with black marble deck & wood front.

Visit Aquatic's website @ www.aquaticwhirlpools.com to view a broad selection and series of tubs.



BACK TO Products Home More Photos